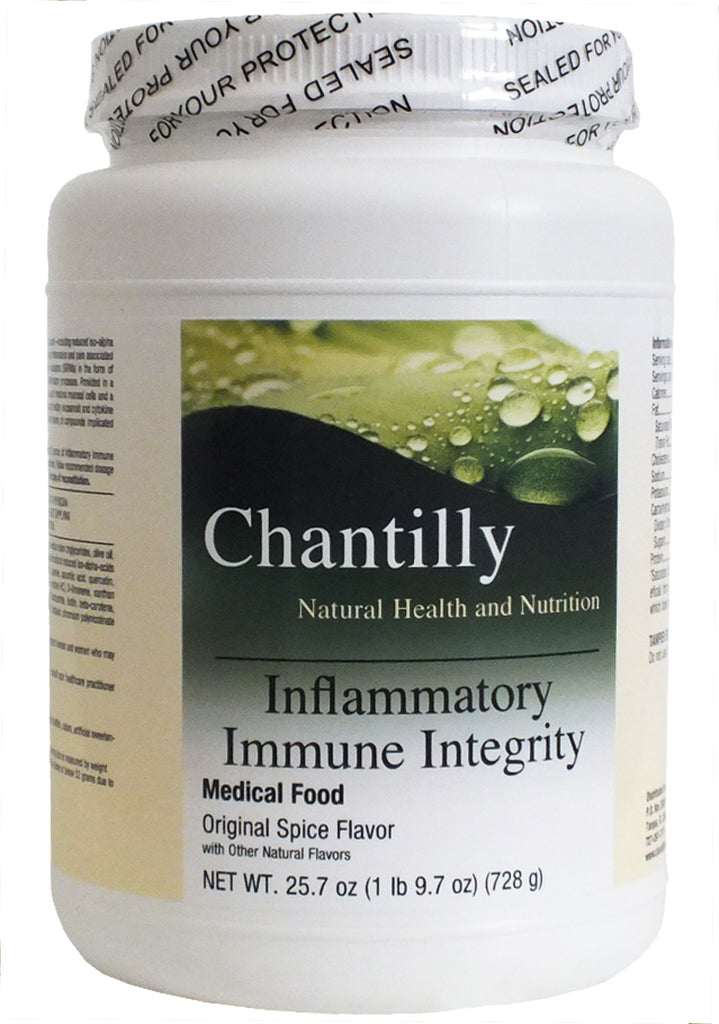 Inflammatory Immune Integrity
Inflammatory Immune Integrity is a medical food formulated to provide specialized nutritional support,  including reduced iso-alpha acids (RIAA, from hops), L-glutamine, and easily digestible rice protein, for people experiencing inflammation and pain associated with inflammatory bowel disease.  This advanced formula features selective kinase response modulators (SKRMs) in the form of low-allergenic-potential rice protein base.  This formula is enhanced with L-glutamine to support intestinal mucosal cells and a special phytonutrient blend of ginger, rosemary, and turmeric.  Ginger and rosemary help supporting healthy elcosanold and cytokine metabolism, while turmeric extract has been shown, in research, to inhibit the activities of a wide variety of compounds implicated in pain and inflammation.
This product is Gluten Free.
*None of the statements above have been evaluated by the FDA. This product is not intended to diagnose, treat, cure or prevent disease.