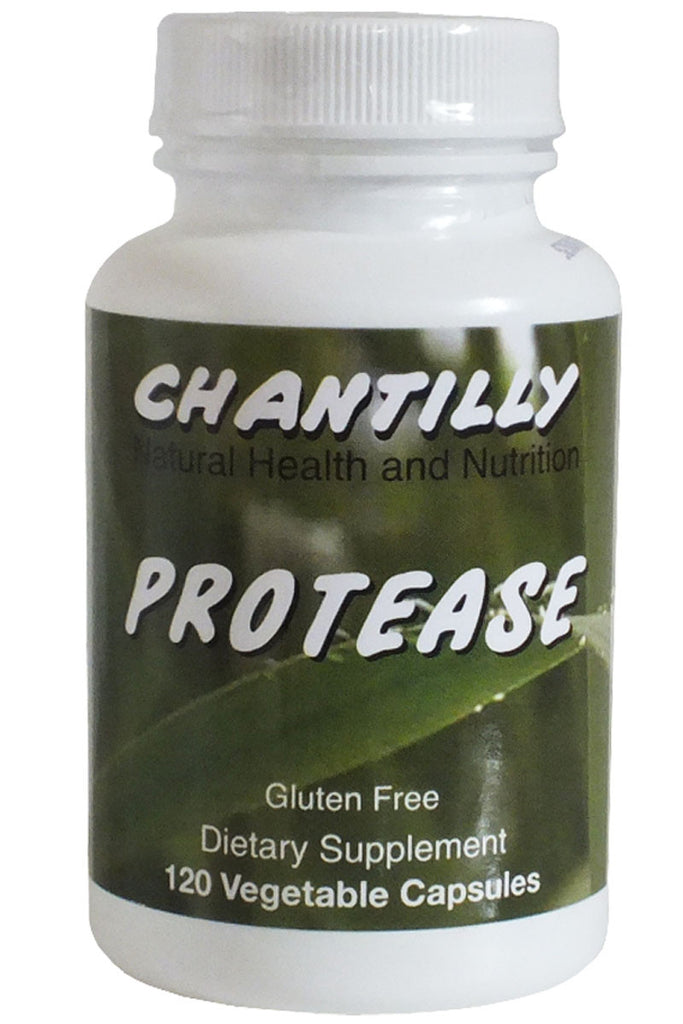 Protease
Protease is responsible for protein digestion, which is one of the most difficult substances to metabolize.  When protease is taken in higher quantities it can help clean up the body, by removing the unwanted proteins, major cause of chronic illness, from the circulatory system.  This helps purify the bloodstream and restore the energy and balance.  Taken on an empty stomach, it goes directly to the bloodstream and can reach most body tissues for rapid action. 
• Protease can dissolve the fibrin coating on damaged cells, allowing the body's defenses to function better. Protease also helps shrink abnormal growths by stimulating the removal of dead or abnormal tissue while enhancing healthy tissue growth.
• Protease is used for fighting viral, bacterial, fungal and parasite infections. 
• Protease may help with recovering from breast and uterine fibroids, abnormal growths and sebaceous cysts.
• Protease may help repair scar tissue in the lungs caused by respiratory disease.
• Protease may reduces food allergies.  Mal-absorption of protein is very common.
• Protease may reduce swelling and pain of injuries and wounds and may speed recovery time.
• Skin disorders, like acne or rosacea, often greatly improve.
• Protease may  reduce risk of kidney stone or gallstone development in susceptible people.
*None of the statements above have been evaluated by the FDA. This product is not intended to diagnose, treat, cure or prevent disease.